Wallpaper, Love it or Leave it?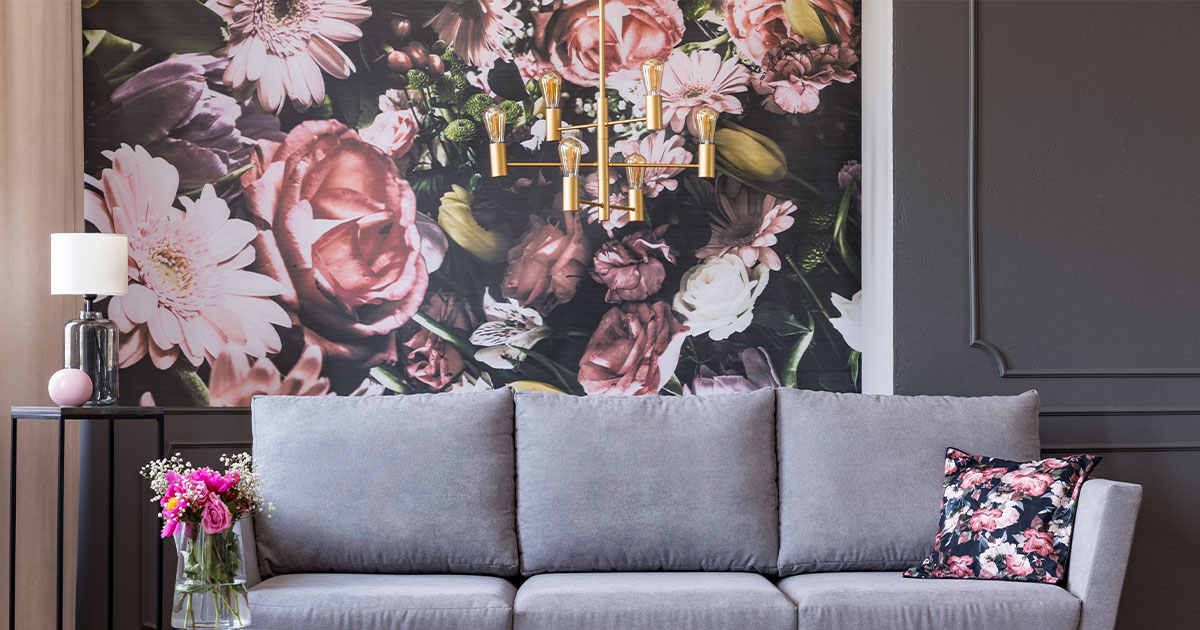 Wallpaper & its Centuries of History
Wallpaper has, through time, been considered the height of chic and the object of loathe and detest. From its start in the early 1600's it was a status symbol for Colonial Americans who imported it from France. But China has been making it since 200 B.C. For 2022 wallpaper is a key trend and consumers have an insatiable appetite that's not ending anytime soon. Whether it's a traditional floral or l'oeil to a contemporary geometric or tropical pattern …or just some texture!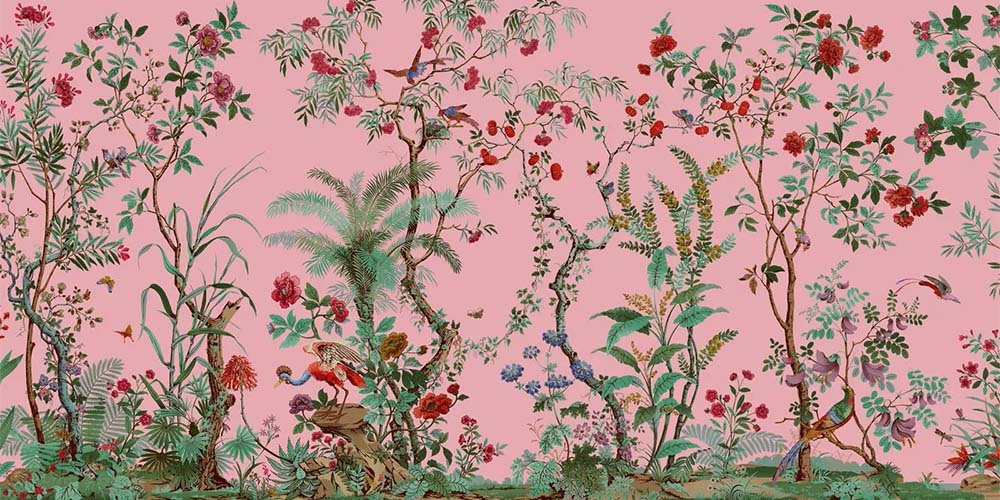 Early Print, Image Credit – BBC
WEIRD FACT– A killer was lurking among the flowers and the leaves: Morris & Co used large quantities of arsenic in their dyes – particularly for the greens in wallpaper. In the 1860s when a number of child deaths were attributed to wallpaper, changes in making the paper had to happen.
Now let's take a Trip Down Memory Lane through some Popular Decades
The 60's & 70's
Maybe my obsession for wallpaper really started when I was a child. Typical of the 70's my mother decorated our kitchen with this popular "orange" floral and my bathroom had the very trendy metallic meets nature pattern. Wallpaper designs remained colorful and patterns became large-scale. Elements of Art Deco and Baroque were meshed.
POPULAR COLORS- Orange, Green, Brown, Yellow and White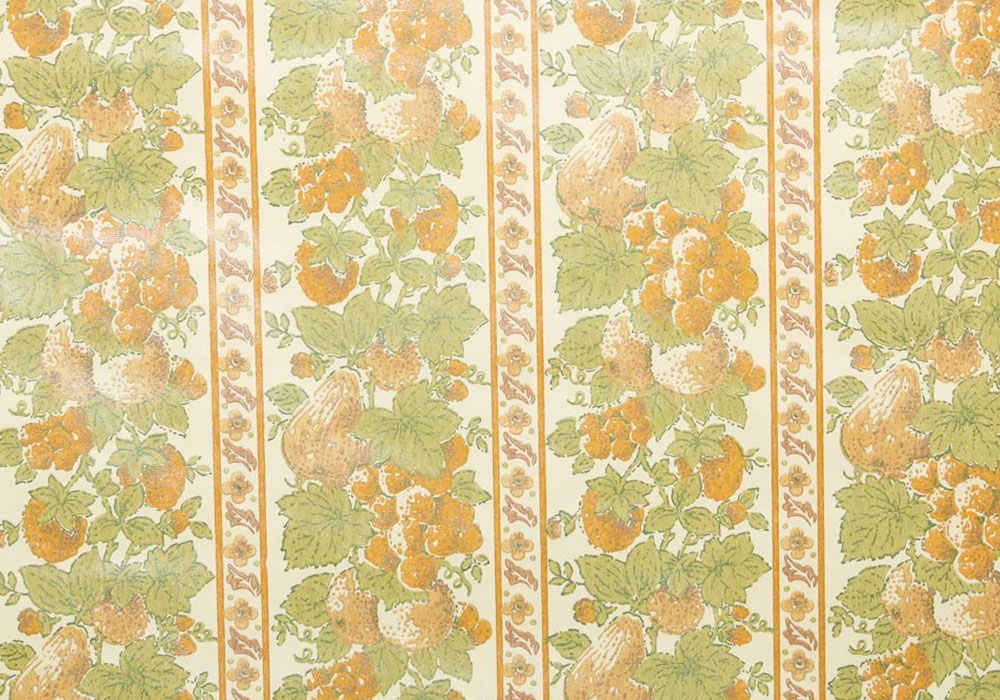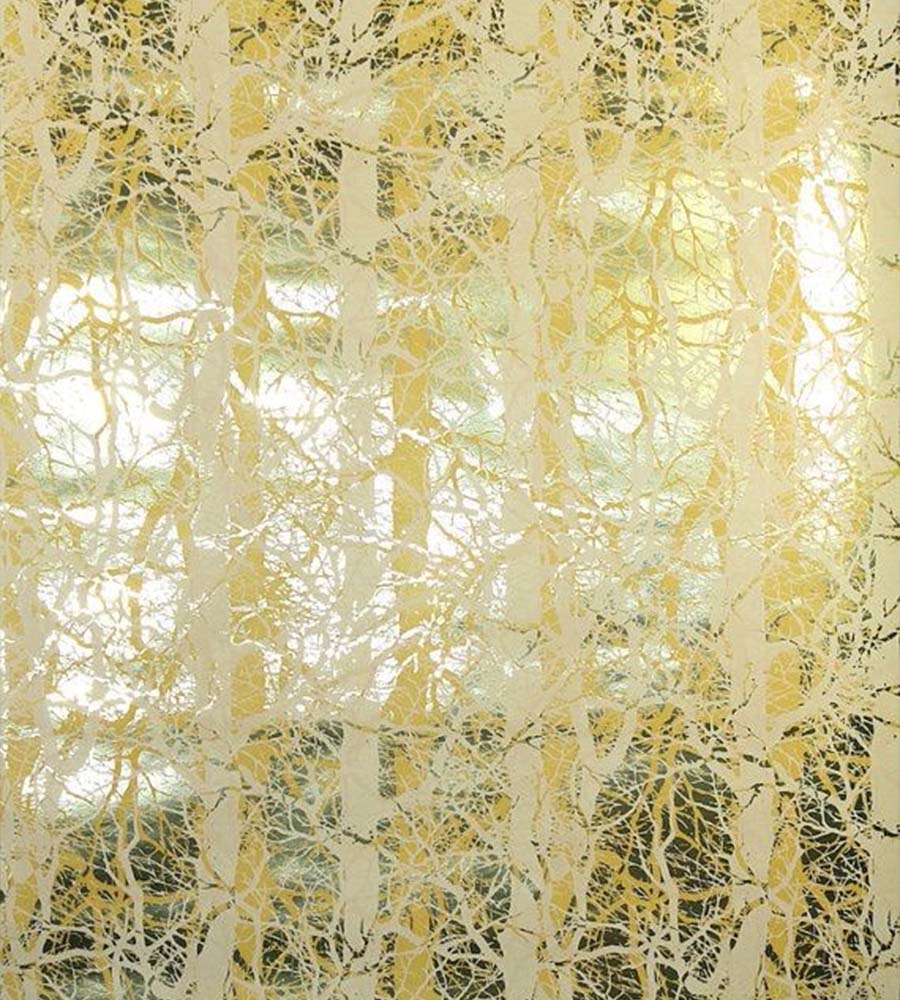 These pictures are a great representation of what your home may have looked like back then. I am totally vibing with that living room! Something I could totally see doing now.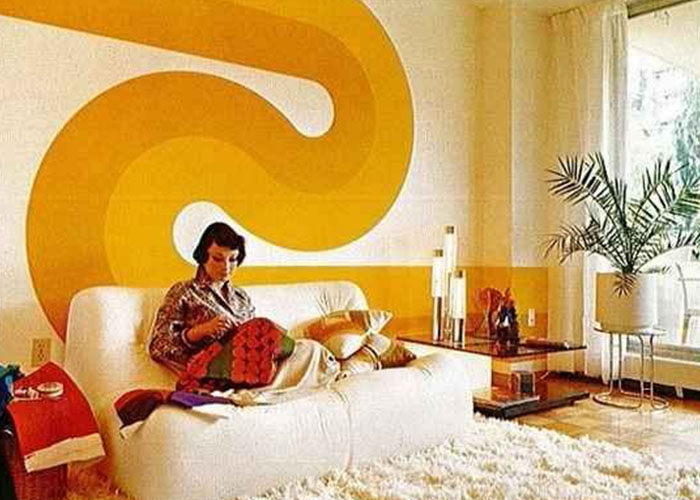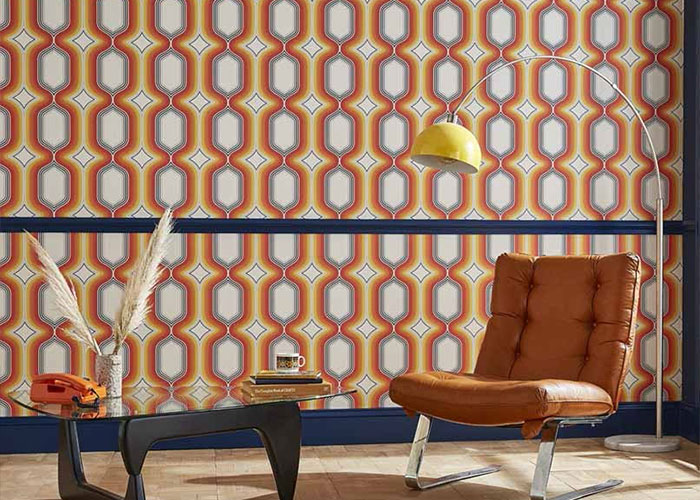 The 80's & 90's
It wasn't just the fashion that went beyond the boundaries of good taste, so did architecture and design. However, this was a struggling time for wallpaper. Increased trends towards white walls, and also the price increases resulting from the oil crisis and the bad press PVC and other man-made substances received in terms of environmental protection ultimately led to a new low for the wallpaper market.
Although floral definitely doesn't fall into the bold, geometric wallpaper designs as above, floral was definitely a staple feature in most 80's homes, including ever so popular wallpaper boarders.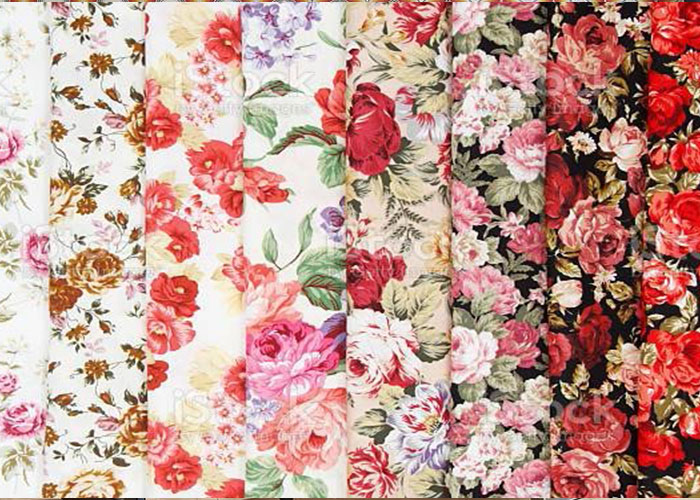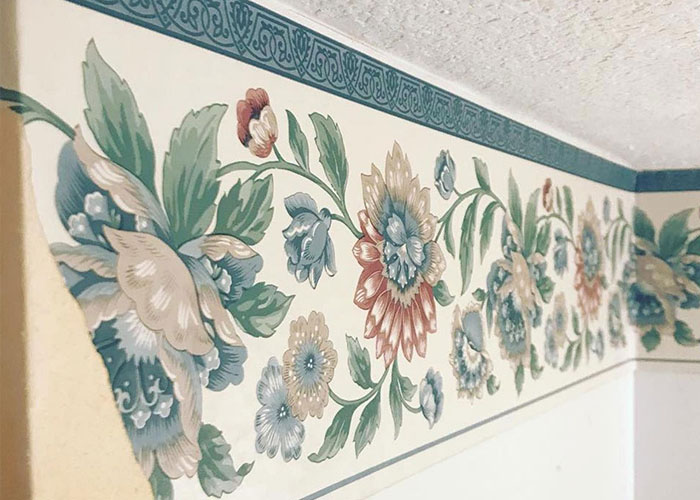 YUP, hate to admit it, but my mother has this paper in mauve, still in her kitchen today, lol
A Personal Exploration of Wallpaper
Well after the 90's I was well into my adulthood and already working in my career. So I will speak from personal experience. 🙂 I think many of the wallpaper end users of the 90's, kept it a LONG time. Let's be honest, it was a bitch to get off back then.
But really I think what we see these days is personal style leading the way for trends on wallpaper. From Boho to Farmhouse, Modern to Art Deco and Traditional. There is a paper for YOU! No matter what your style is.
Natural Looks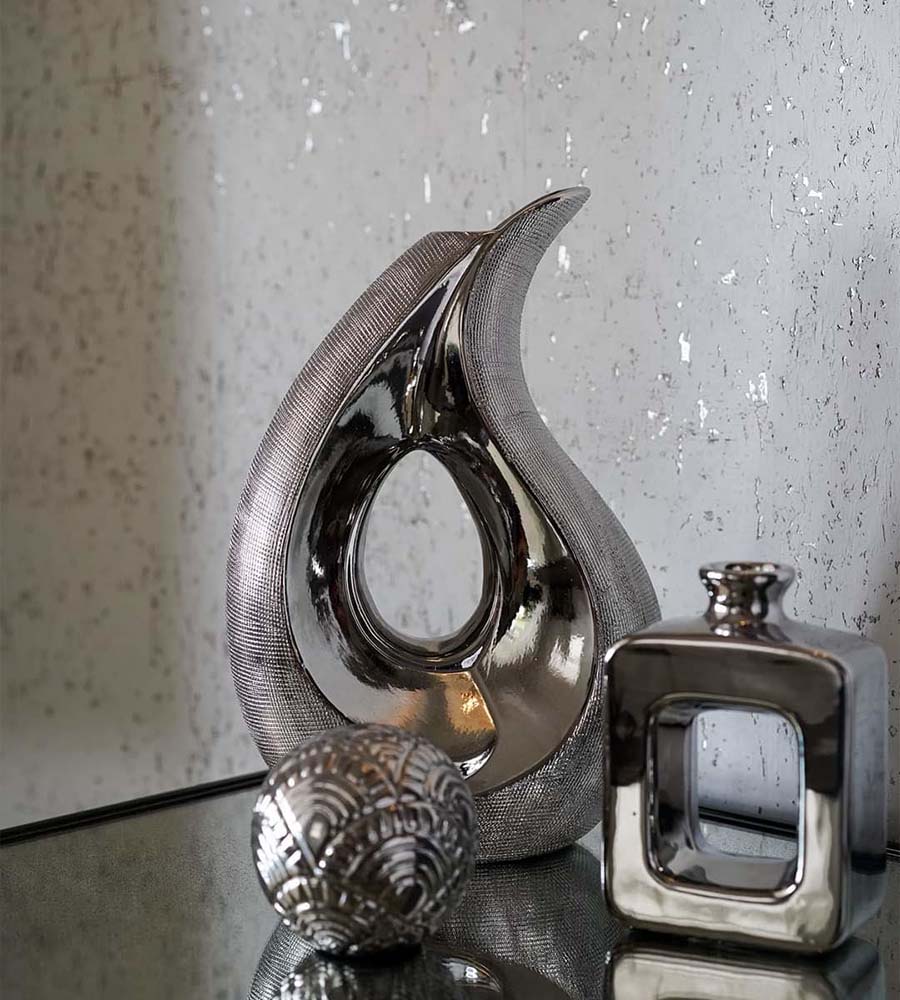 Cork wallpaper in white with silver underlay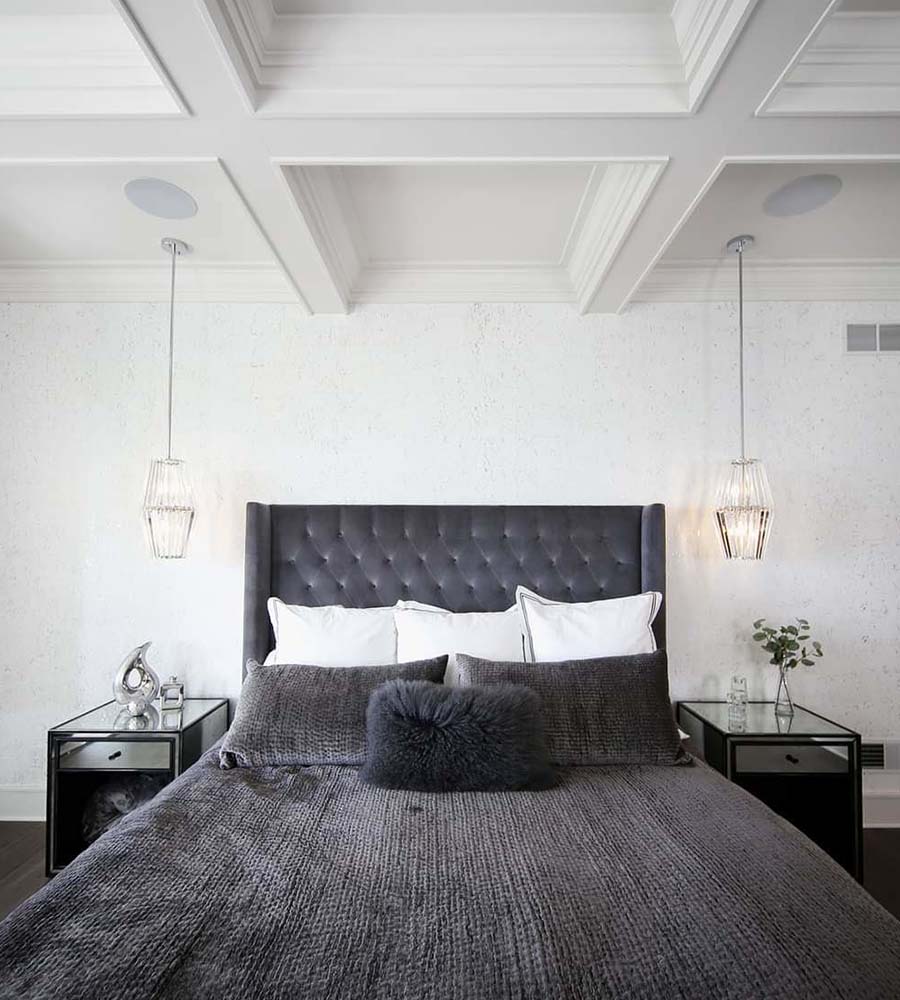 Candace Olson wallpaper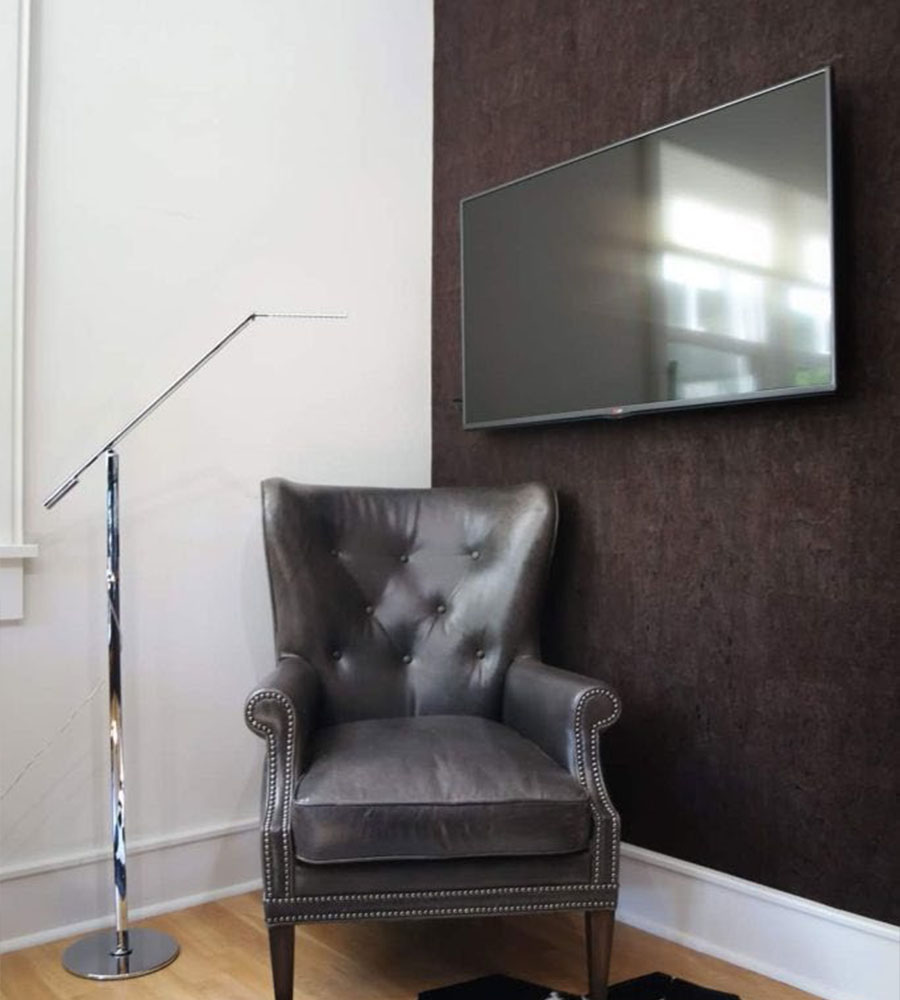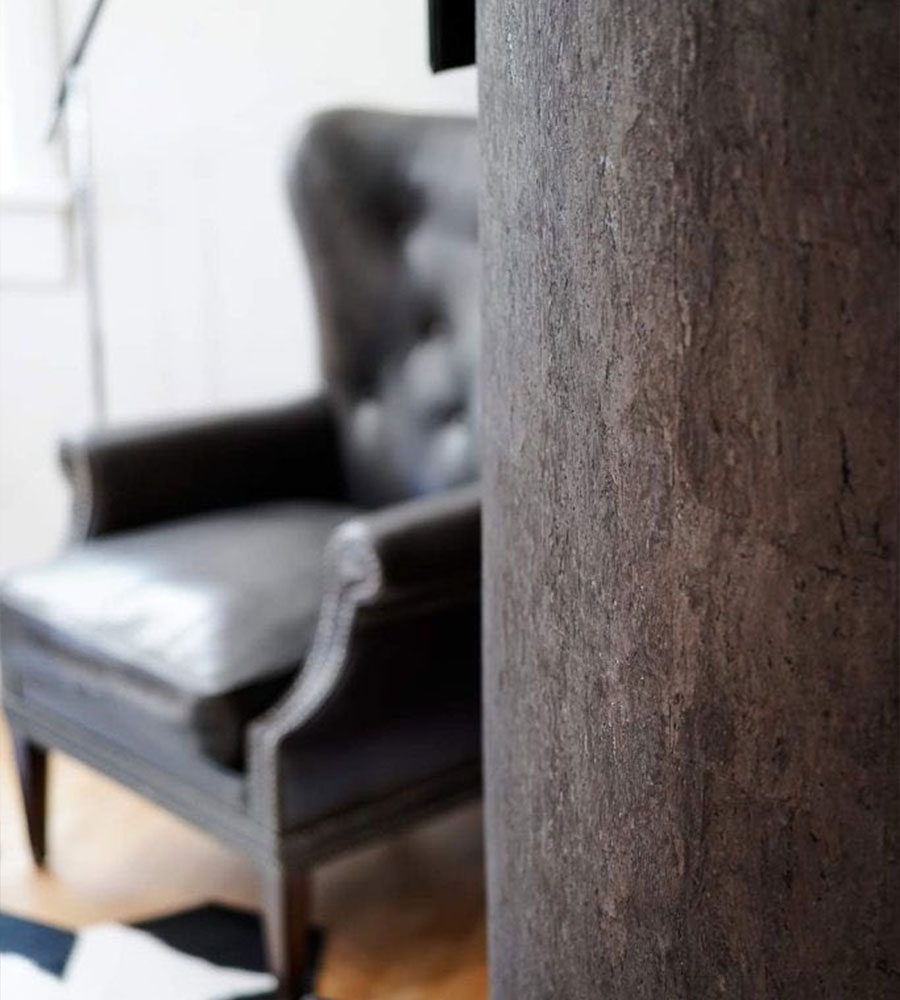 This dark brown with black underlay is a handsome accent wall to this home office.
Candace Olson wallpaper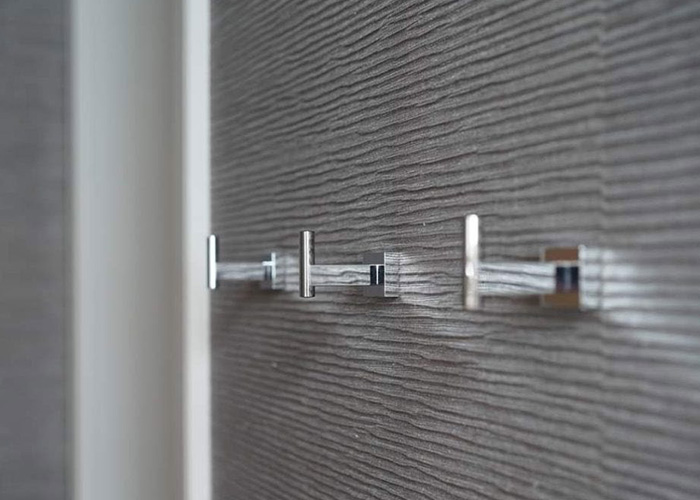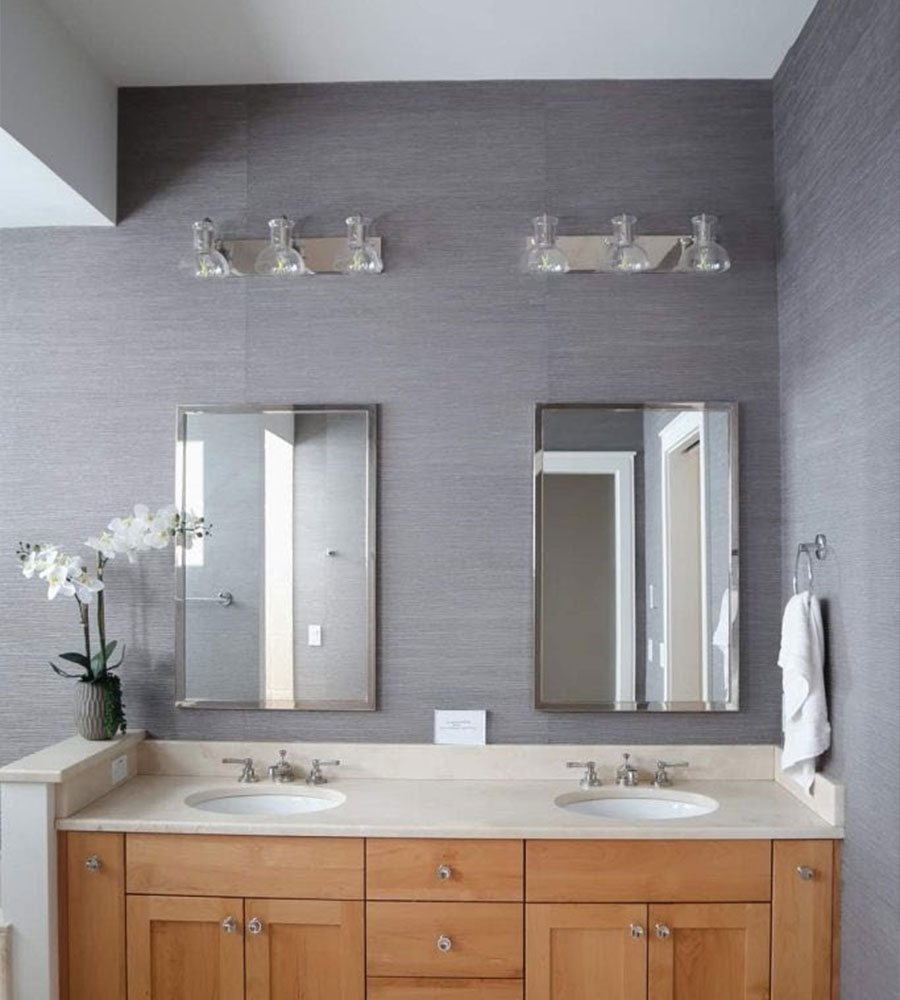 A natural fiber paper, like this sisal and silk product maintains  simplicity, while creating a pop of texture.
Kravet Wallpaper
Novelty
Novelty wallpaper sure is a great way to bring the FUN to your space!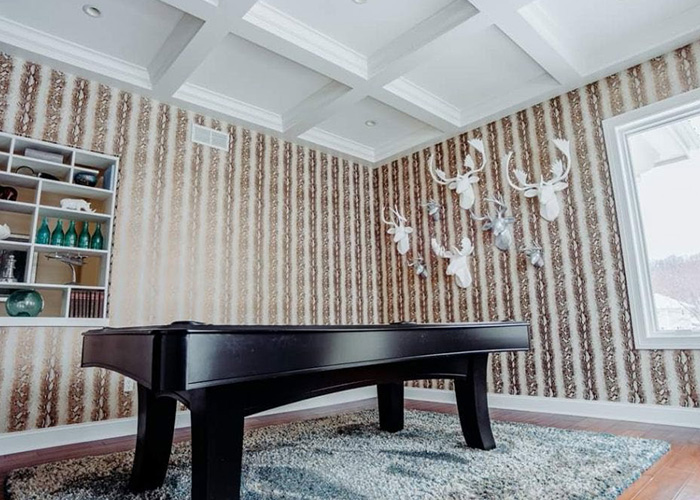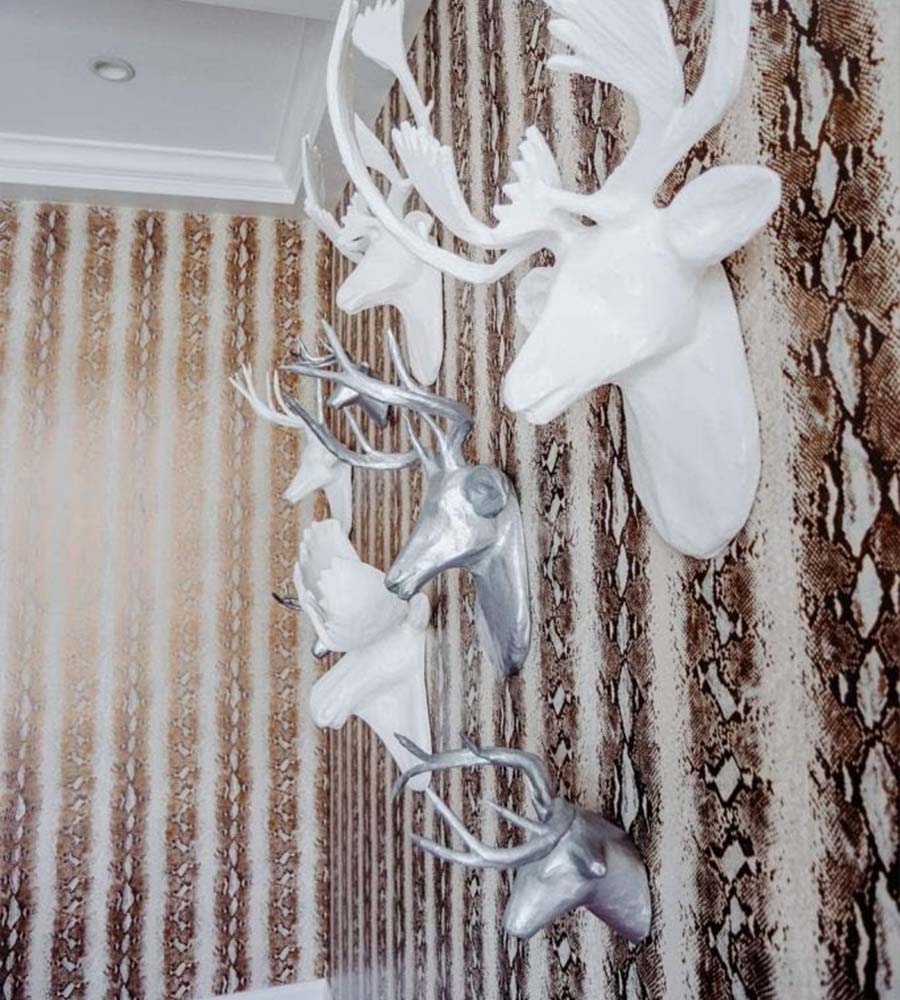 This game room screams COOL with this metallic snakeskin wallpaper from Kravet.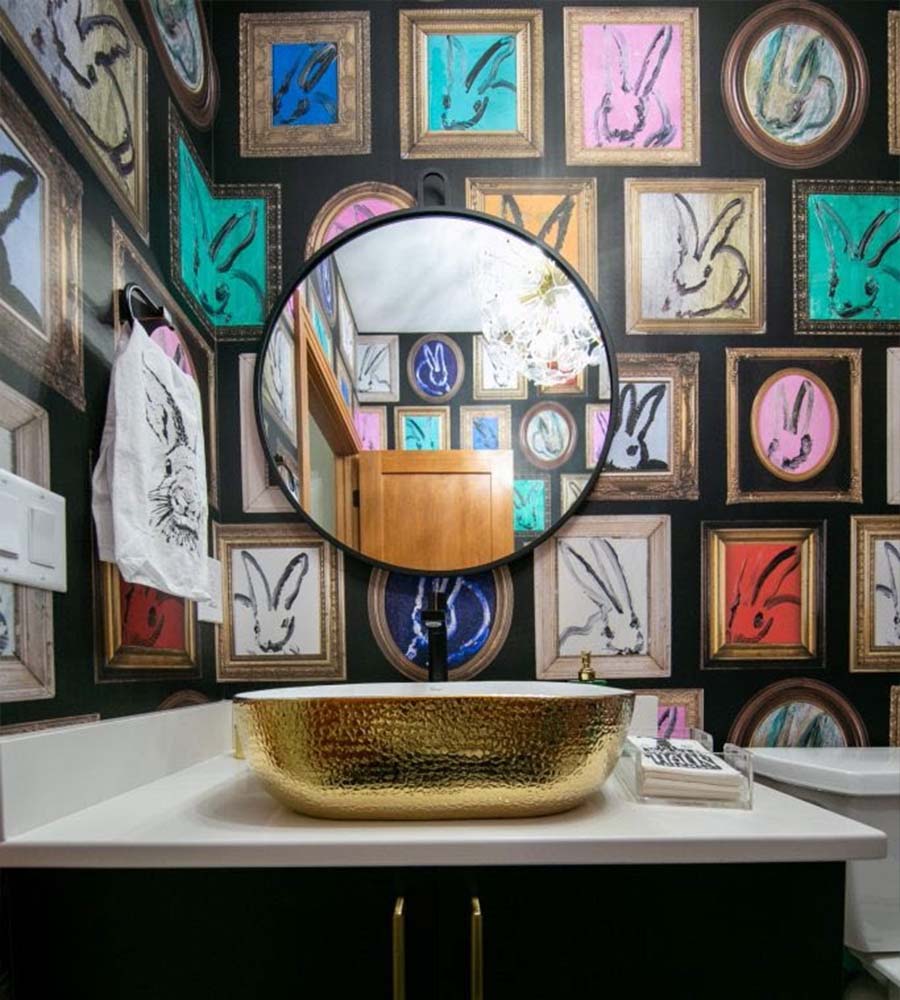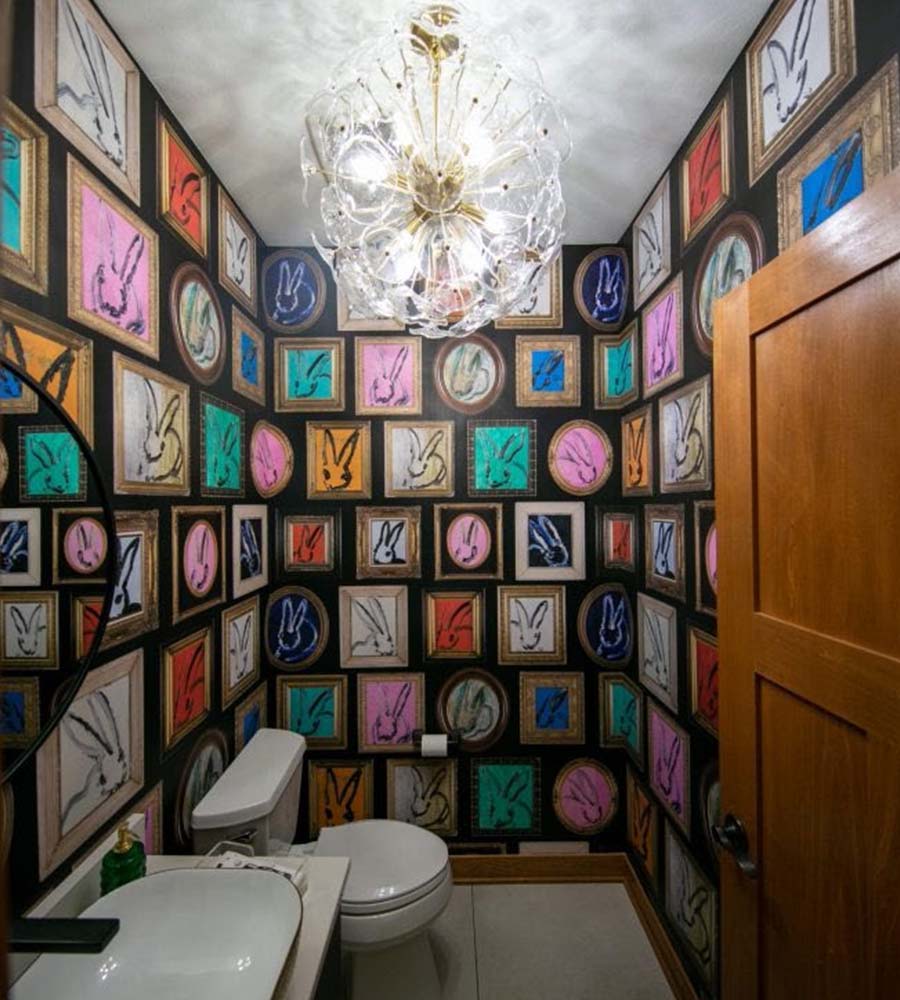 BUNNY WALLPAPER FROM KRAVET ADDS THE FUN TO THIS POWDER ROOM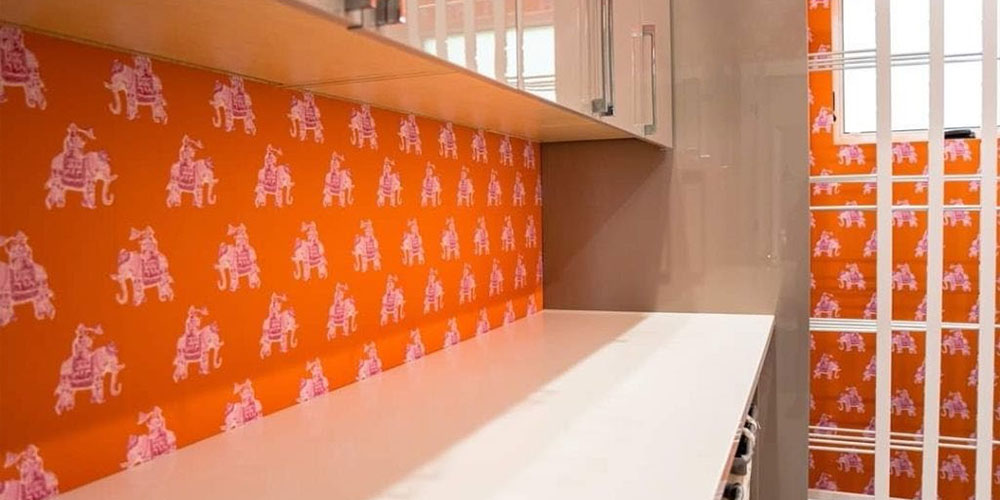 GLAMOROUS LAUNDRY ROOM – IN LILY PULITZER ORANGE/PINK ELEPHANTS WALLPAPER
New Patterns We Love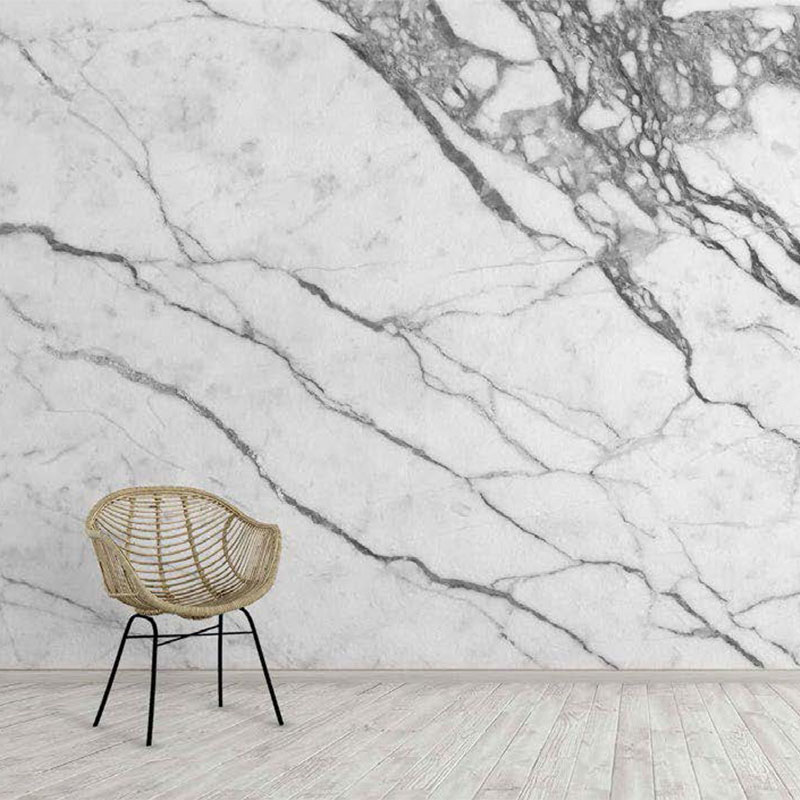 Light/Dark Marble from Walls Need Love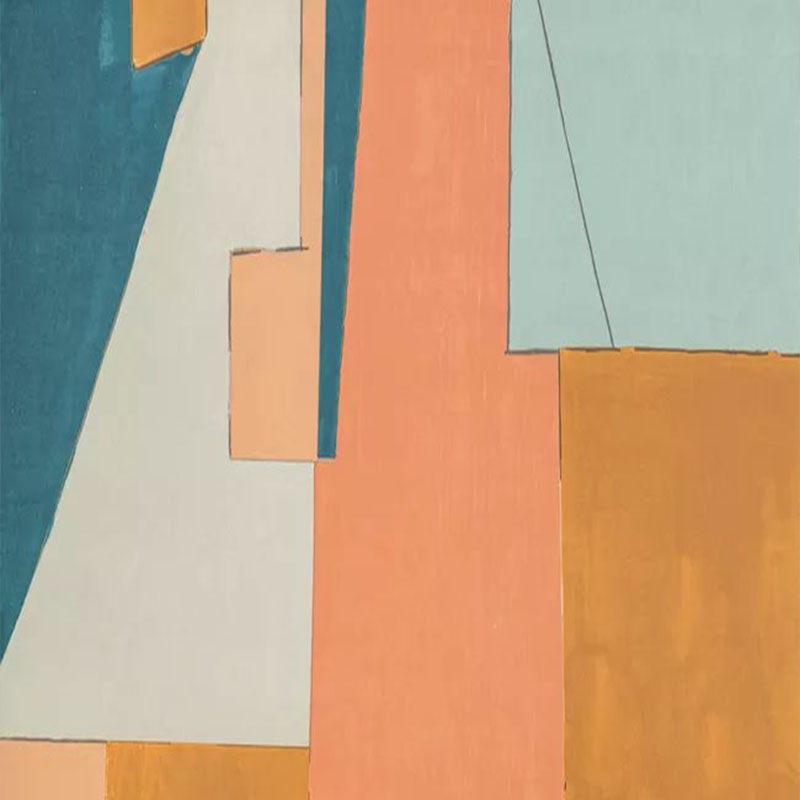 Abstract Apricot- Kravet Wallpaper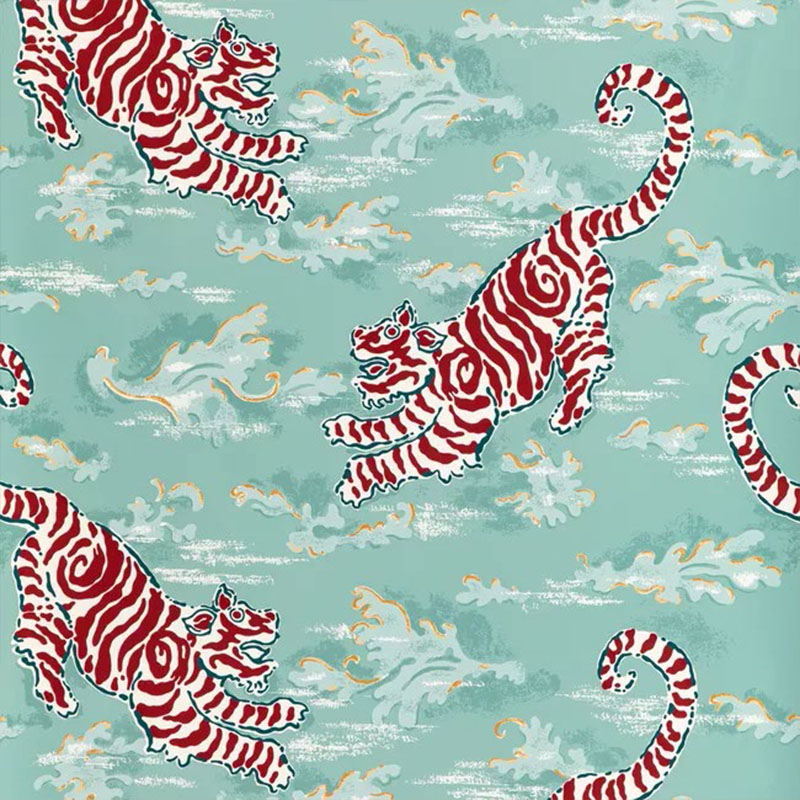 Lee Jofa Tiger wallpaper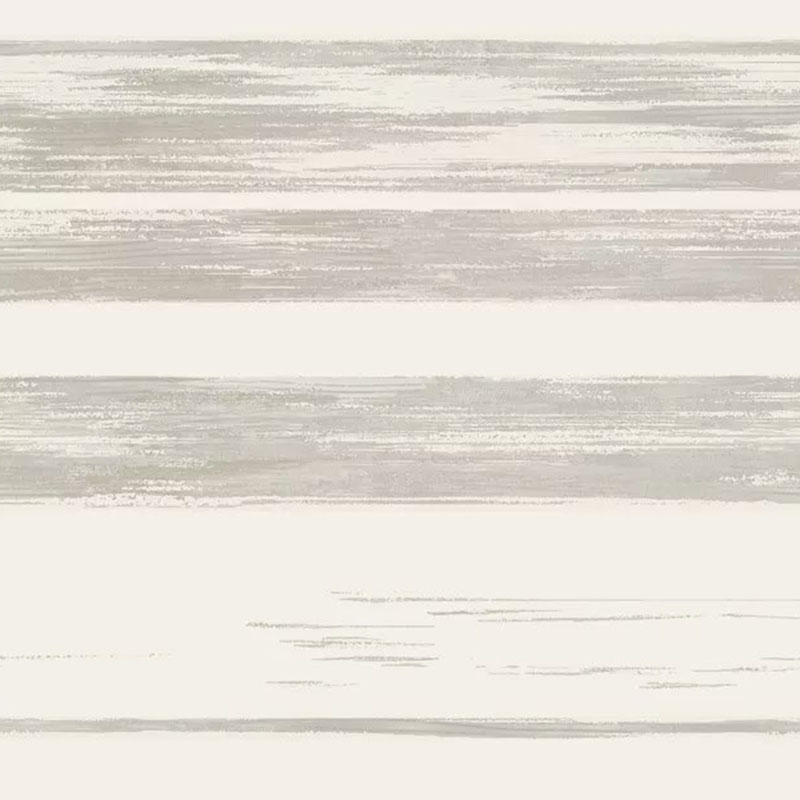 Ronald Redding wallpaper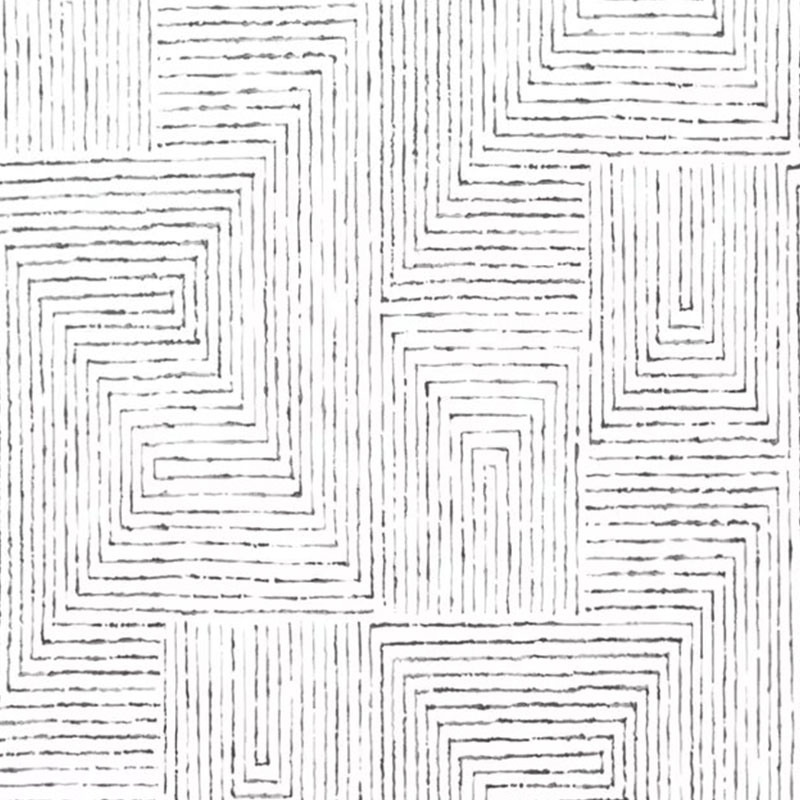 Scott Living Wallpaper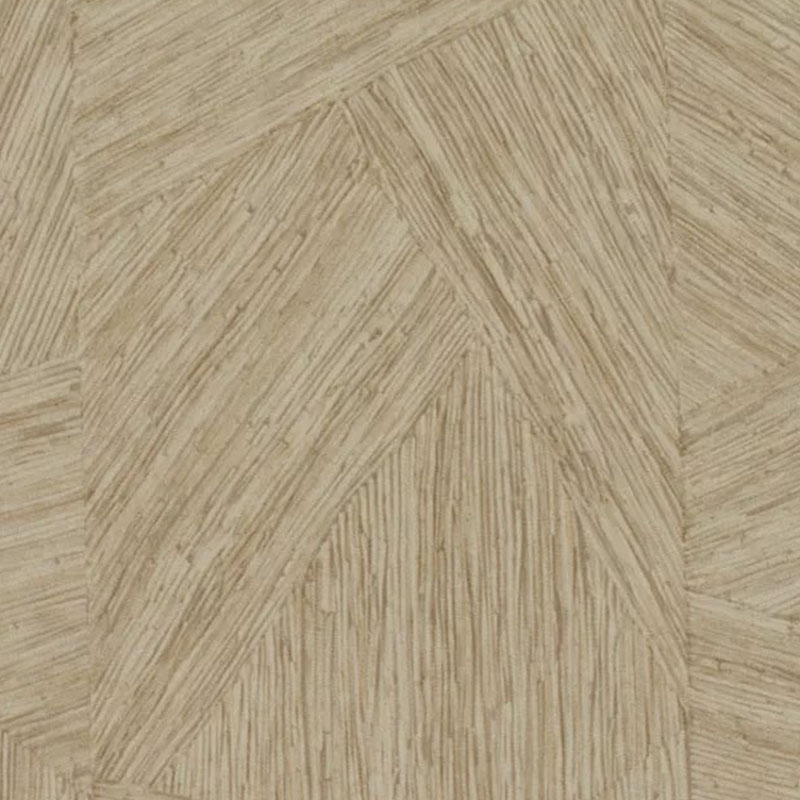 Winfield Thybony wood grain wallpaper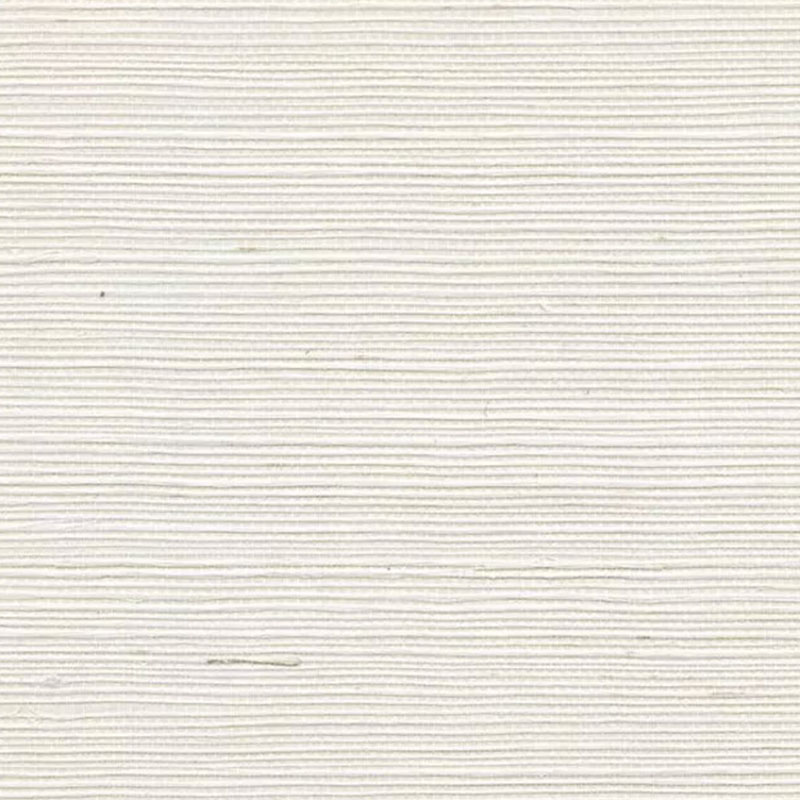 Winfield Thybony grasscloth wallpaper in chalk
Tropical Vibes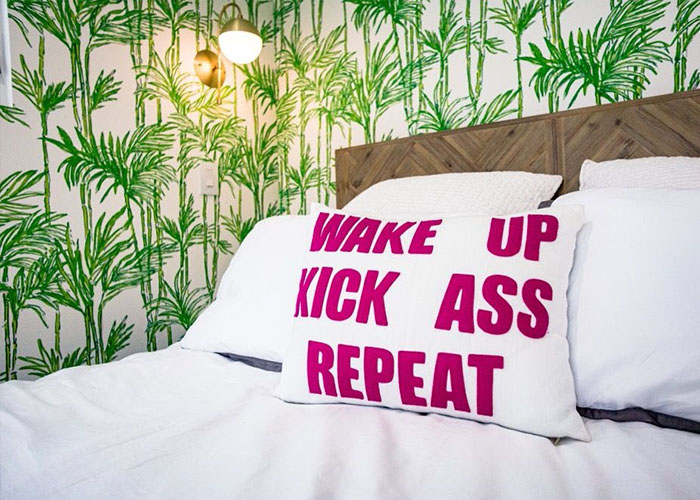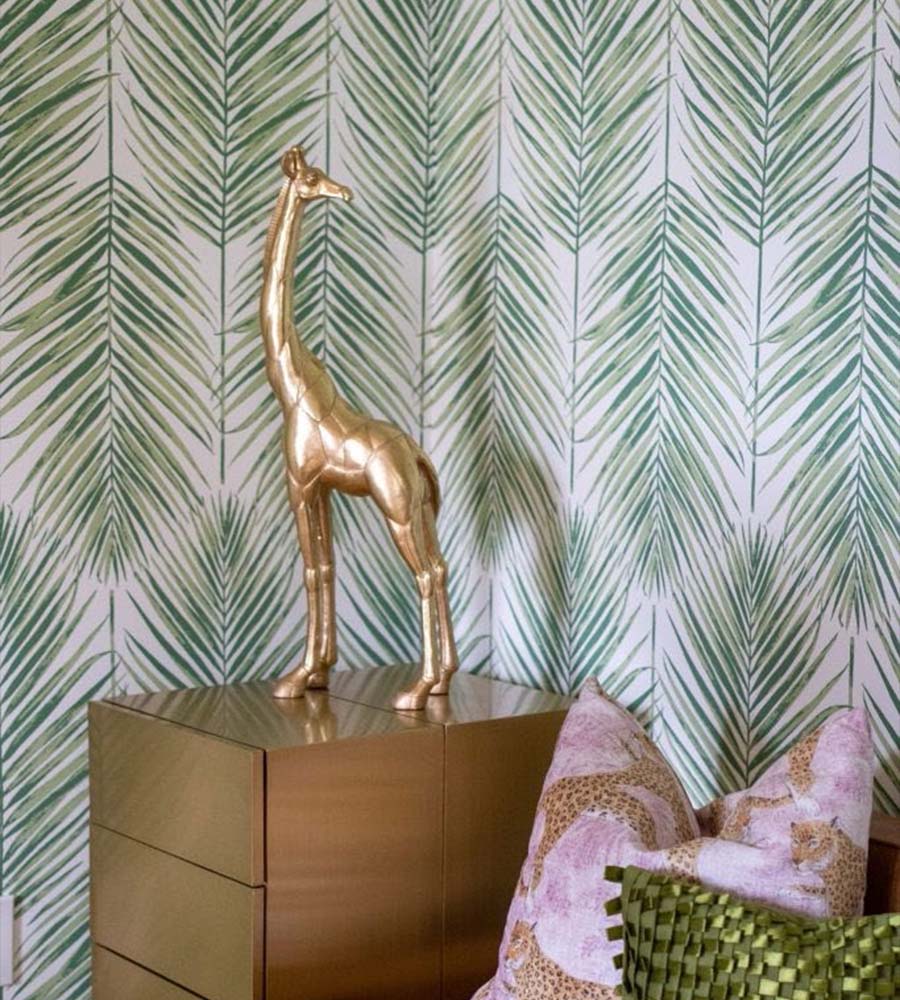 PALMS FROM LILY PULITZER & BALLARD DESIGNS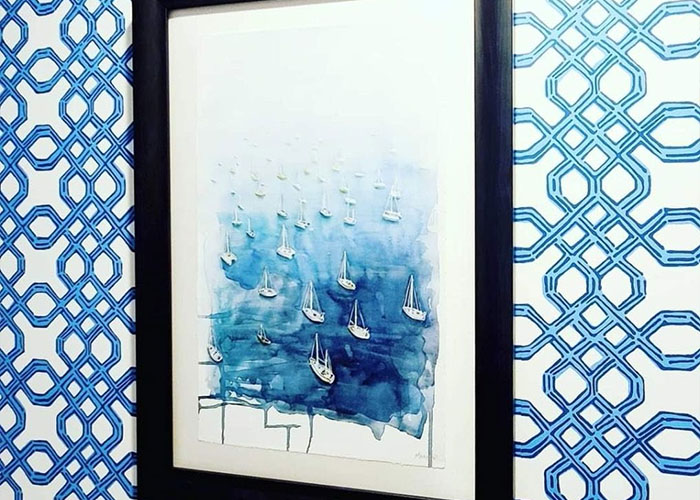 Nautical Blues- from Kravet
Art Deco & Geometric
Geometric toilet room from Kravet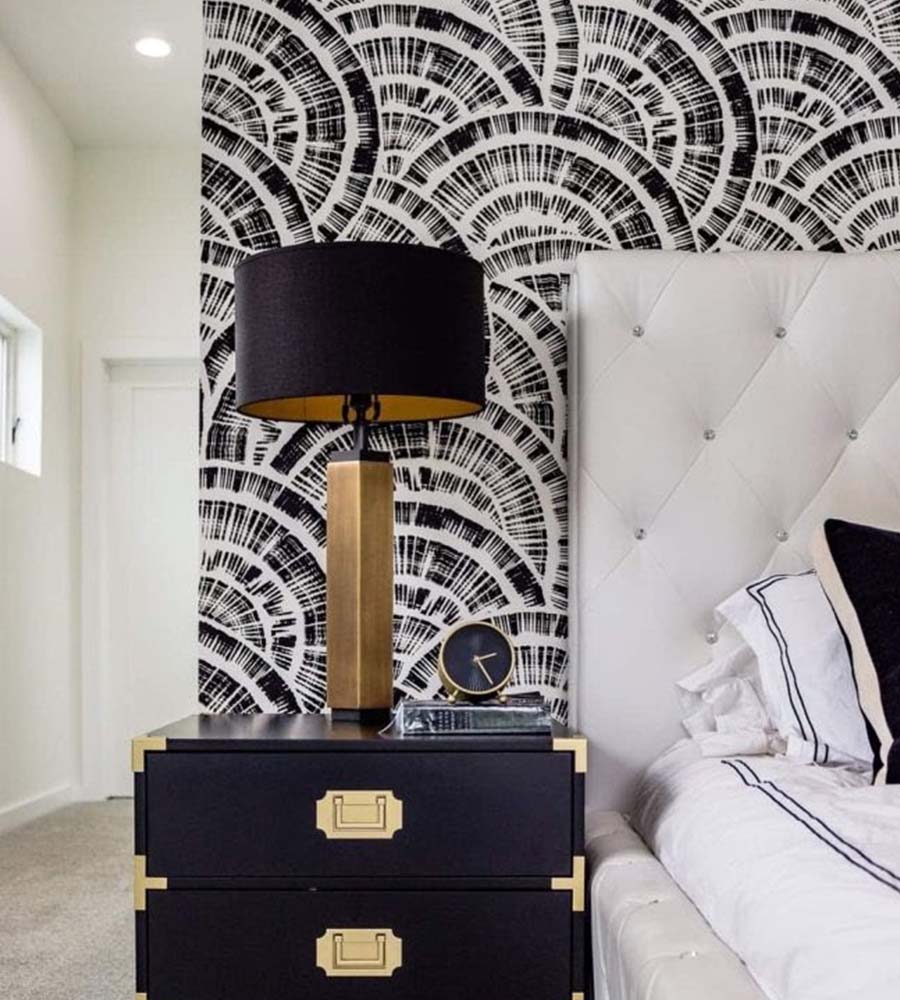 Hand painted Fans from Crate and Barrel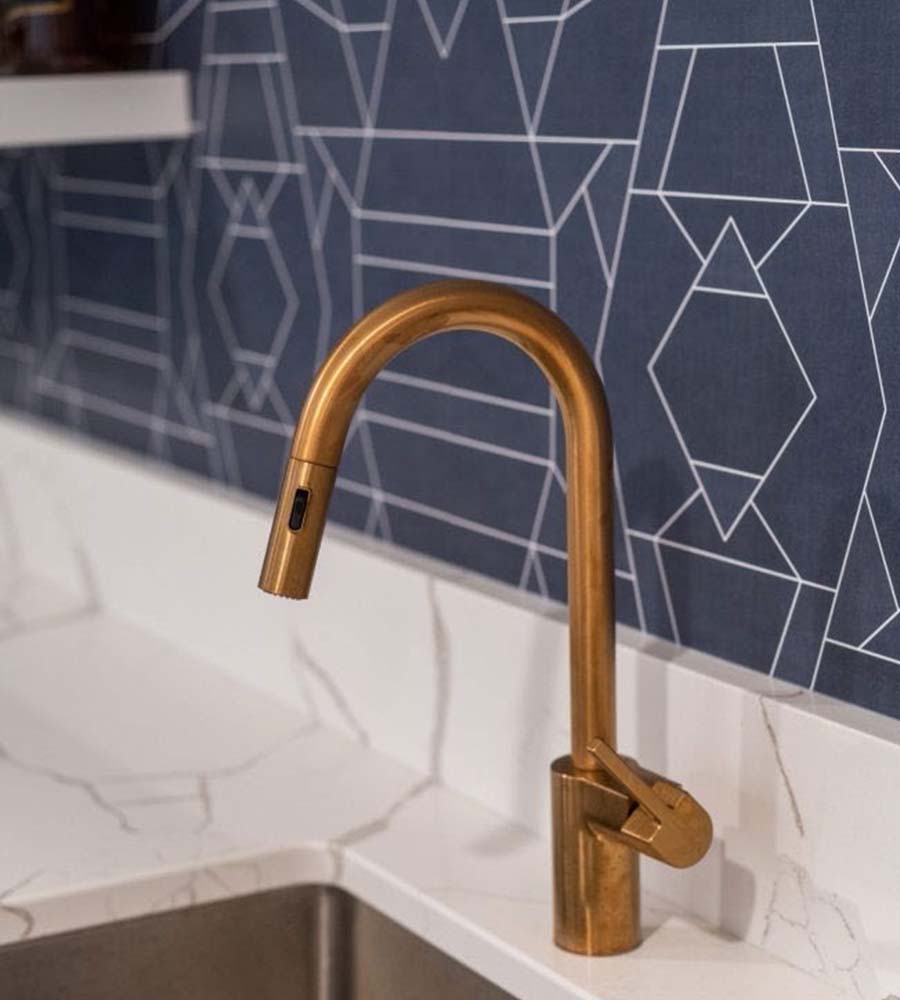 Geometric in Blues from Walls Need Love
Ceilings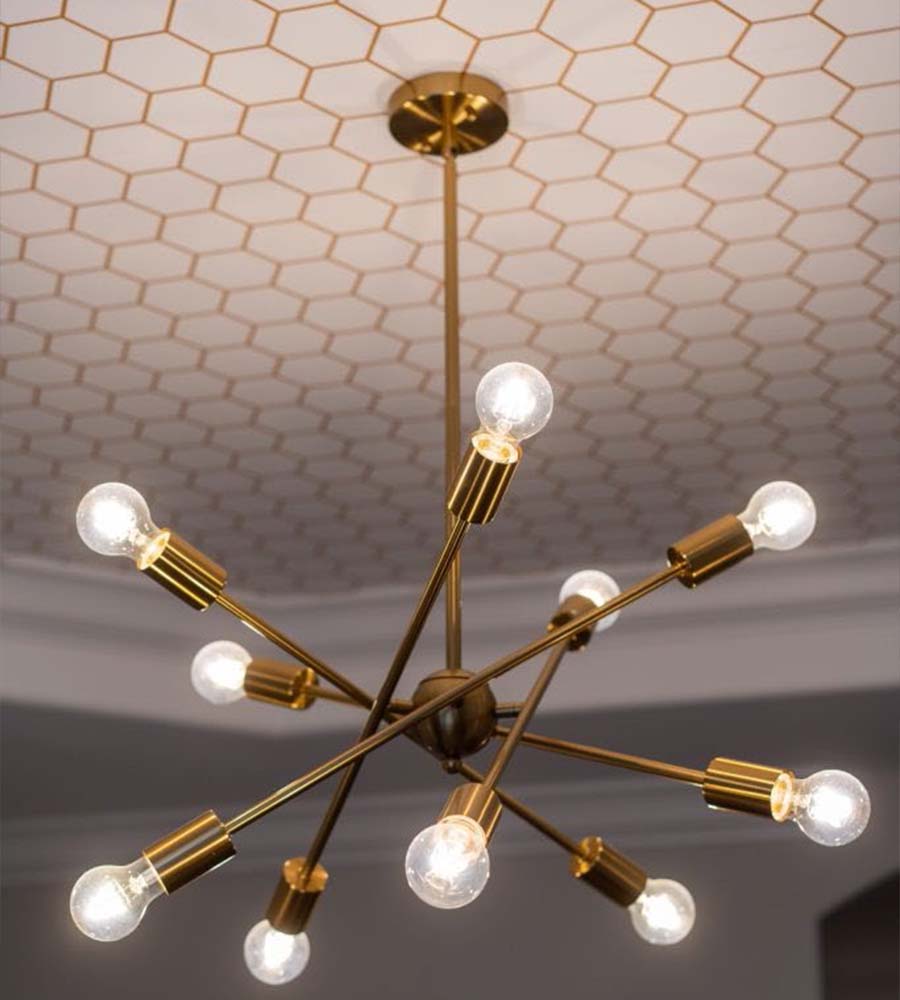 Gold Hex from Walls Need Love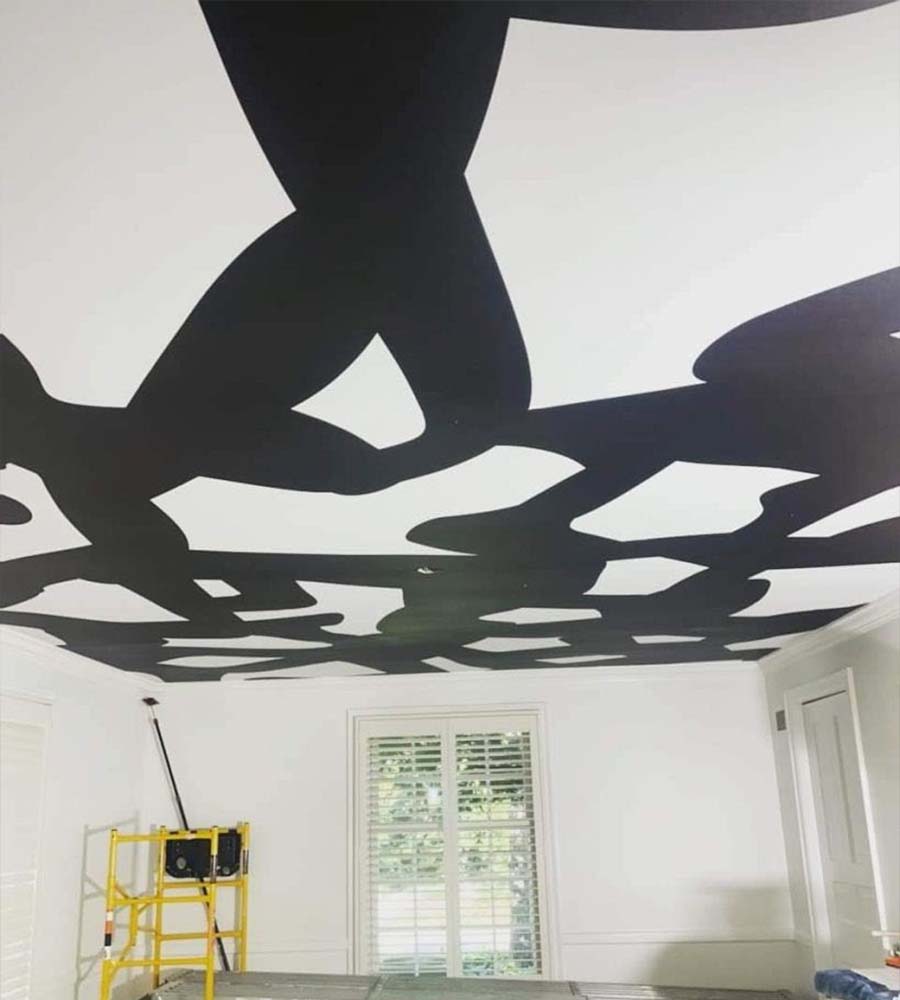 Custom made wallpaper from MDC Wallcoverings
Stone Looks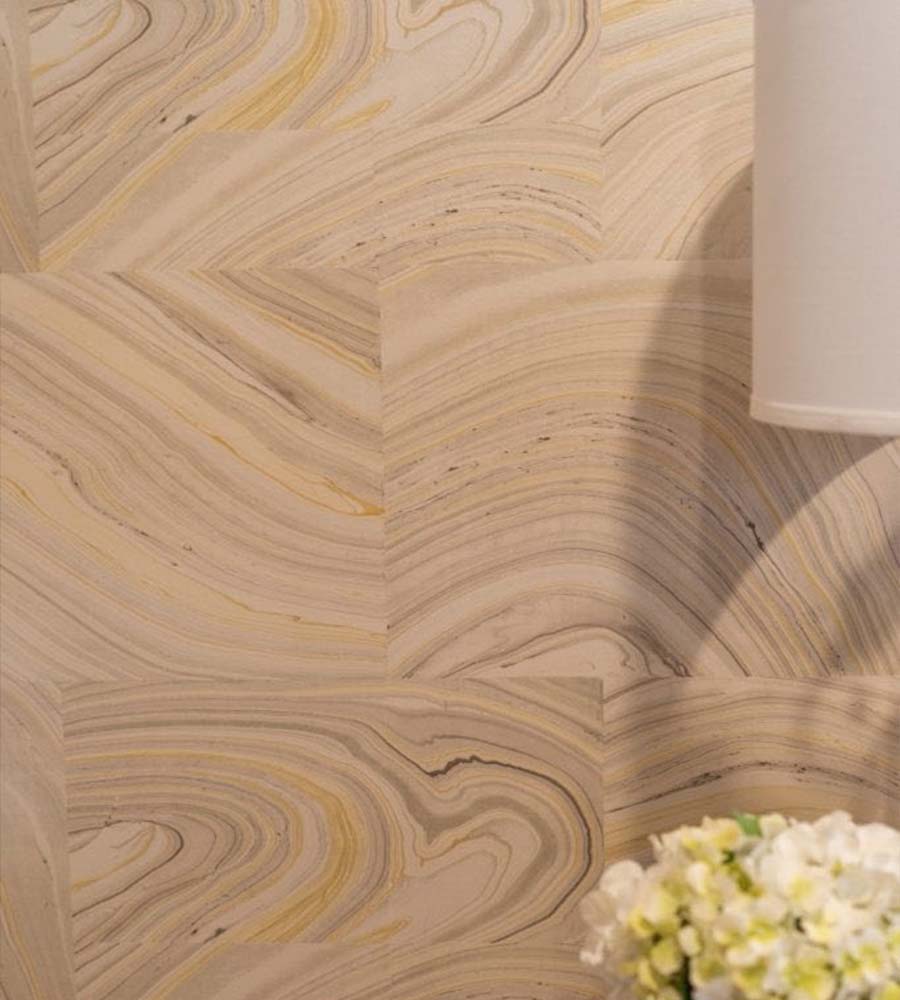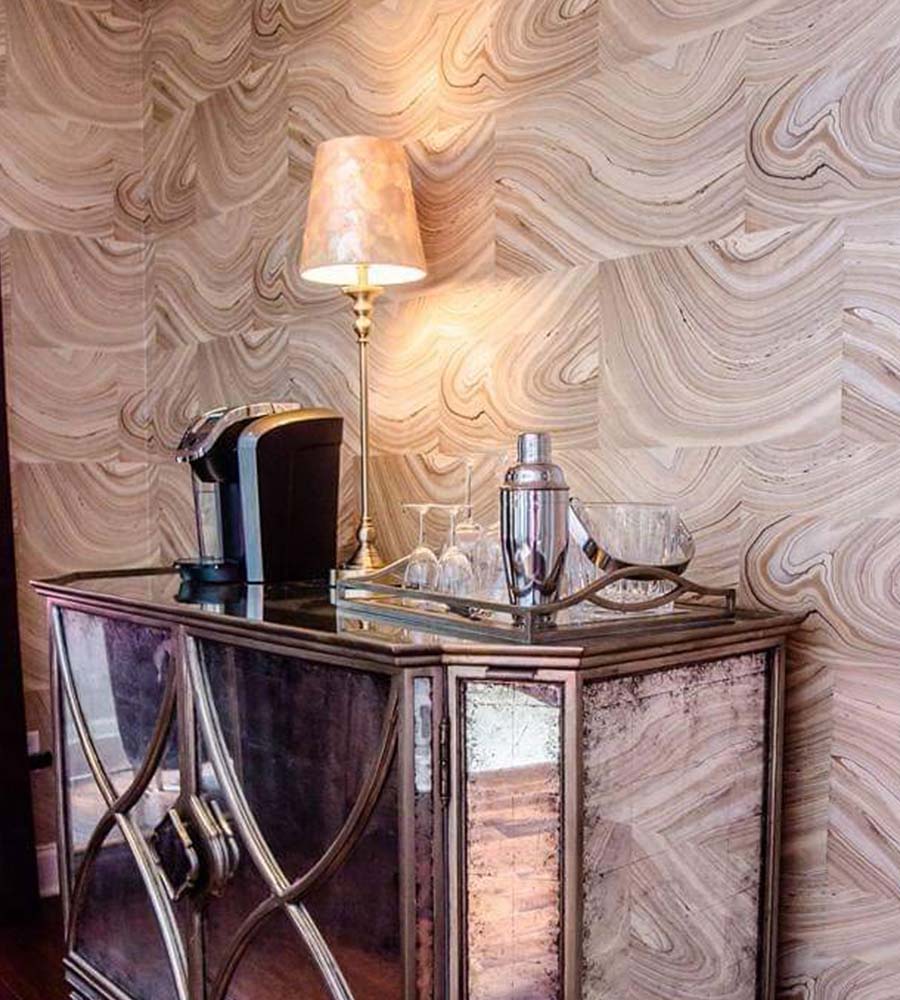 Quartzite wallpaper from Candace Olson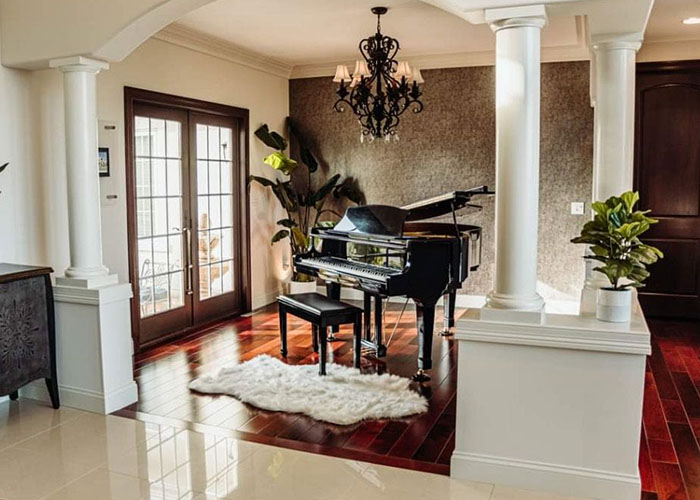 Travertine look by MDC Wallcoverings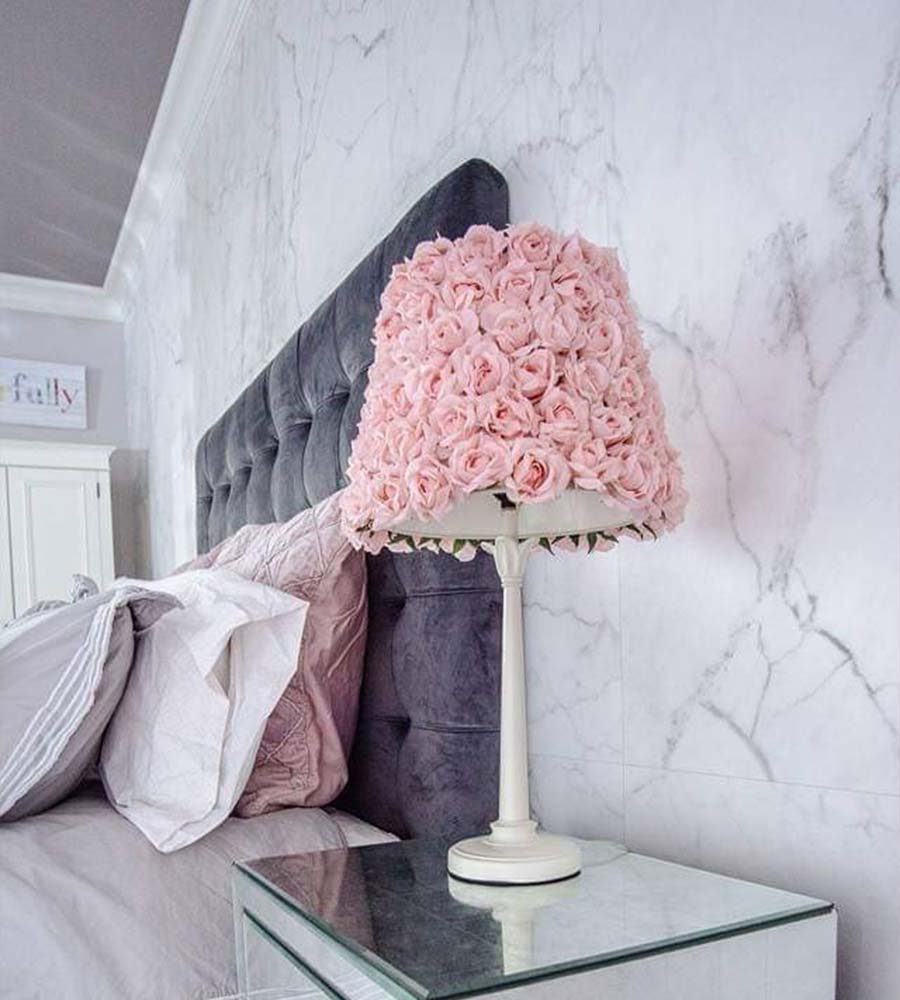 Custom marble look
So whatever your style may be, one thing is for sure….WALLPAPER is here to stay! So why not?!
Xoxo, Stephanie